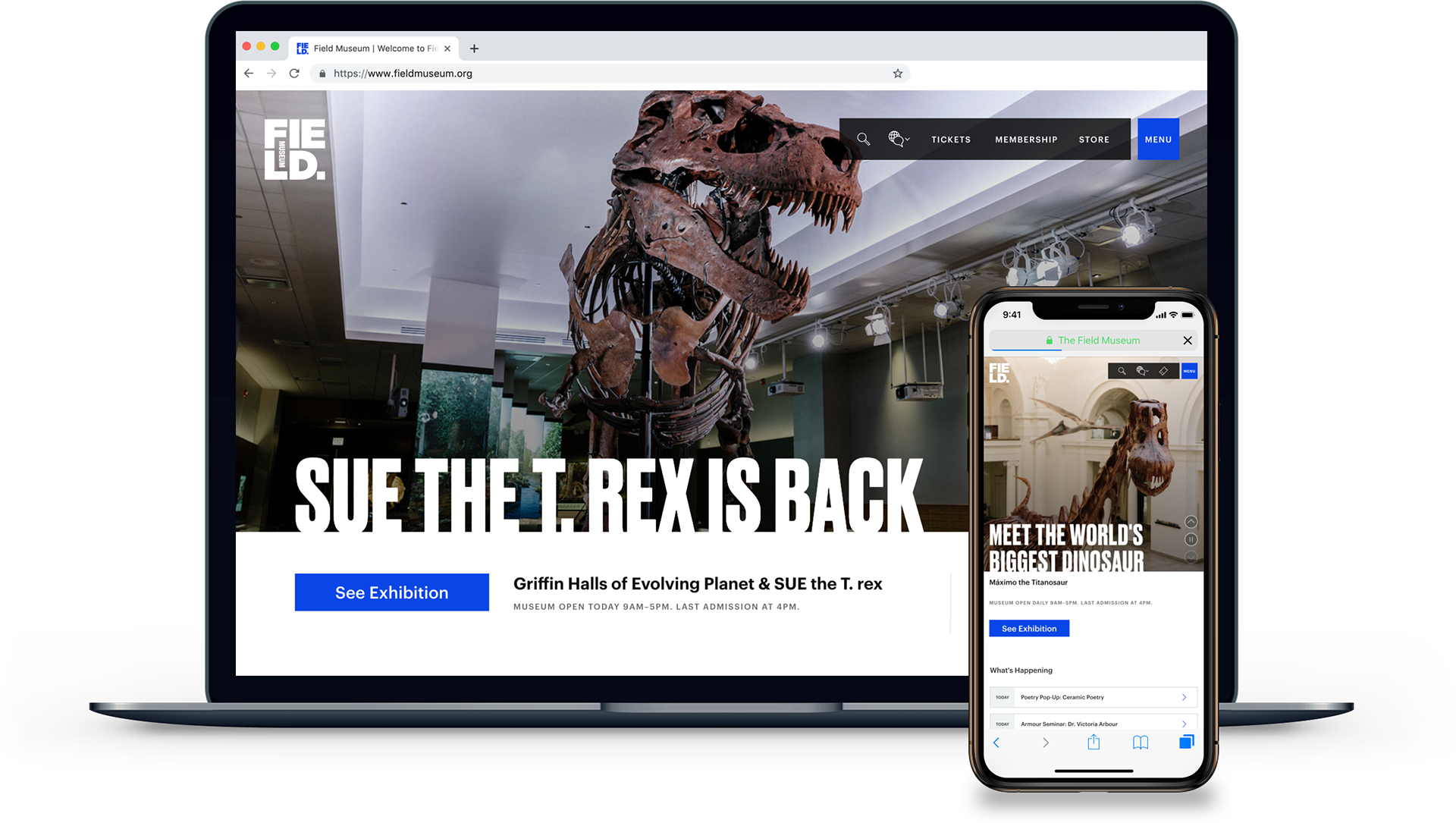 A personal goal for me at the outset of this project was to enhance collaboration. I spearheaded problem-solving workshops twice a week, where every member of the project team was in the room tackling a specific subject.
At the outset, these workshops helped us gather and interpret insights from research and competitive analysis. As time went on, we continued to evolve the project together - from wireframing complex architecture and interaction patterns, to vetting visual design and development efforts against our unified goals.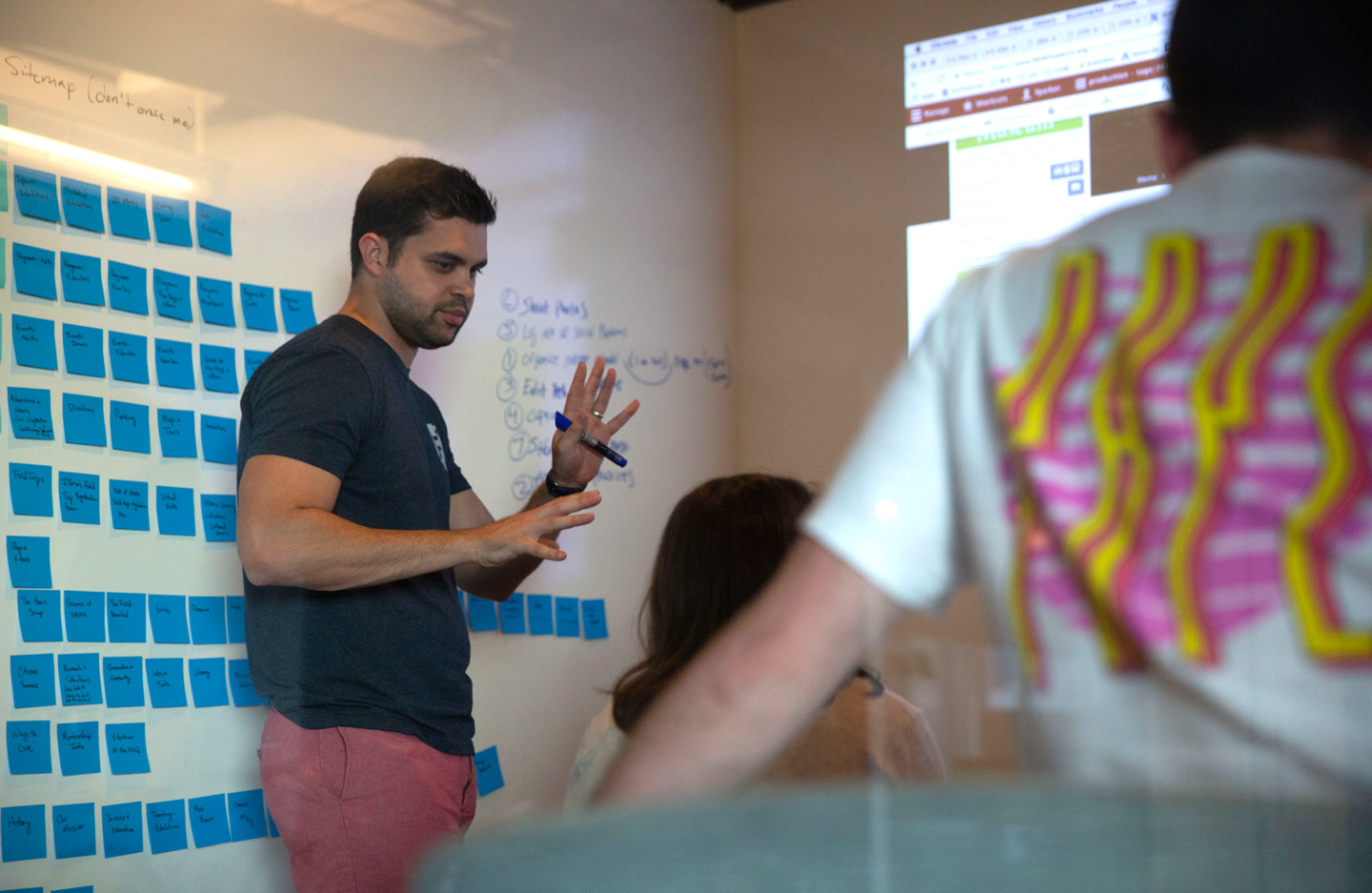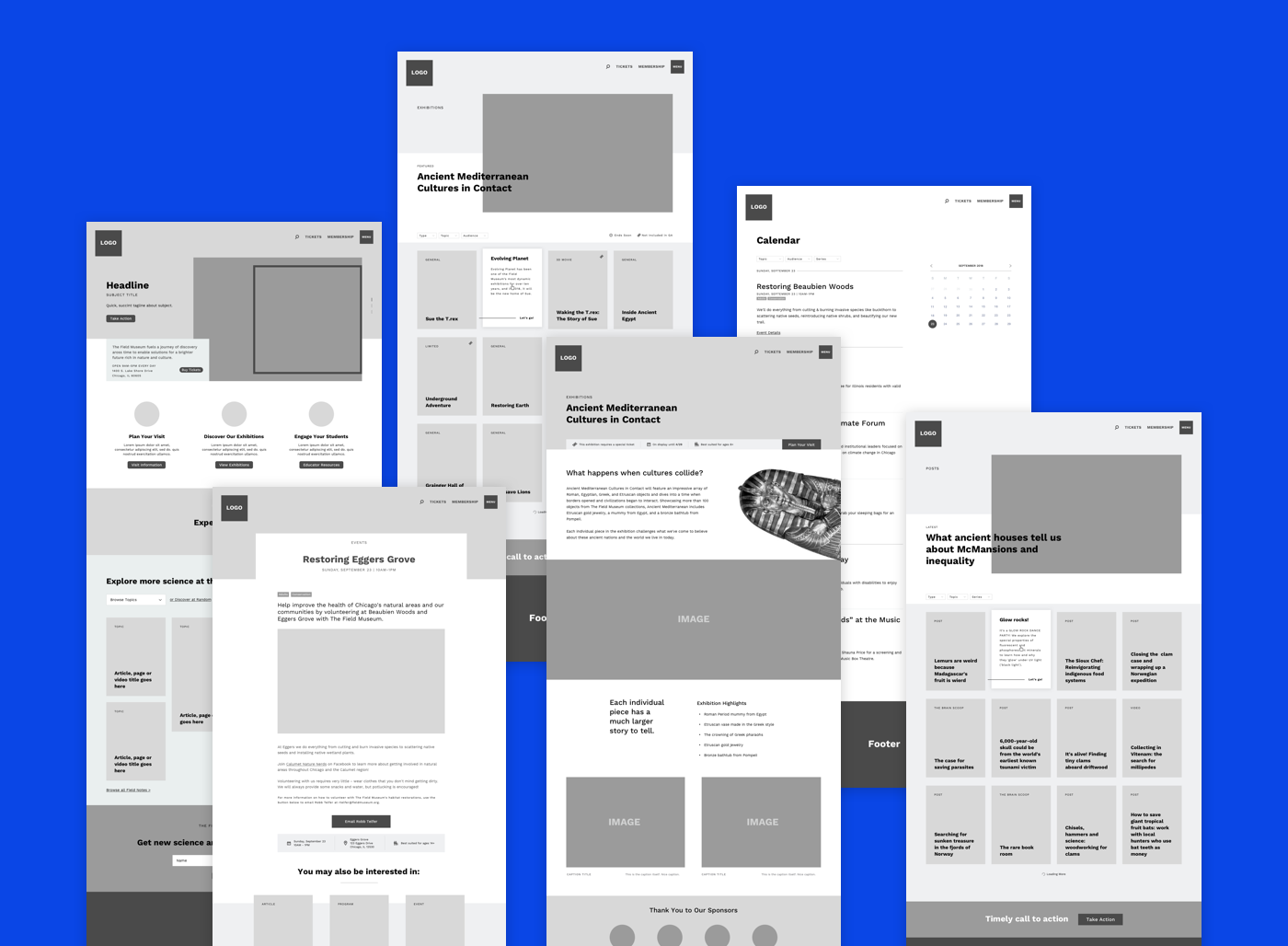 A major goal of the redesign was to make it easier for guests to plan their visits to the museum, effectively sending more users to the Field Museum's third party ticketing platform. We worked to re-haul over 2,000 pages into a new information architecture that not only completed the visit-planning goal, but also made it easier to discover educational materials, events and science content.
The Field Museum required WCAG 2.0 compliance from the start, giving us opportunities to innovate and serve users. As a designer, it meant that I had to iterate on common patterns with careful consideration to color contrast, focus states and implied hierarchy. 
I designed a flexible component system that can scale at the pace of content growth. 
I worked closely with Leo Burnett to translate the brand they designed for the Field Museum into the digital space for thousands to enjoy.
​​​​​​​
The clean user interface employs the brand's type and color options to create a beautiful, scholarly aesthetic, establish hierarchy and add flashes of bold drama into the design.
Interactive discovery components, taxonomy systems and a redefined architecture help users truly explore the Field Museum's vast science content.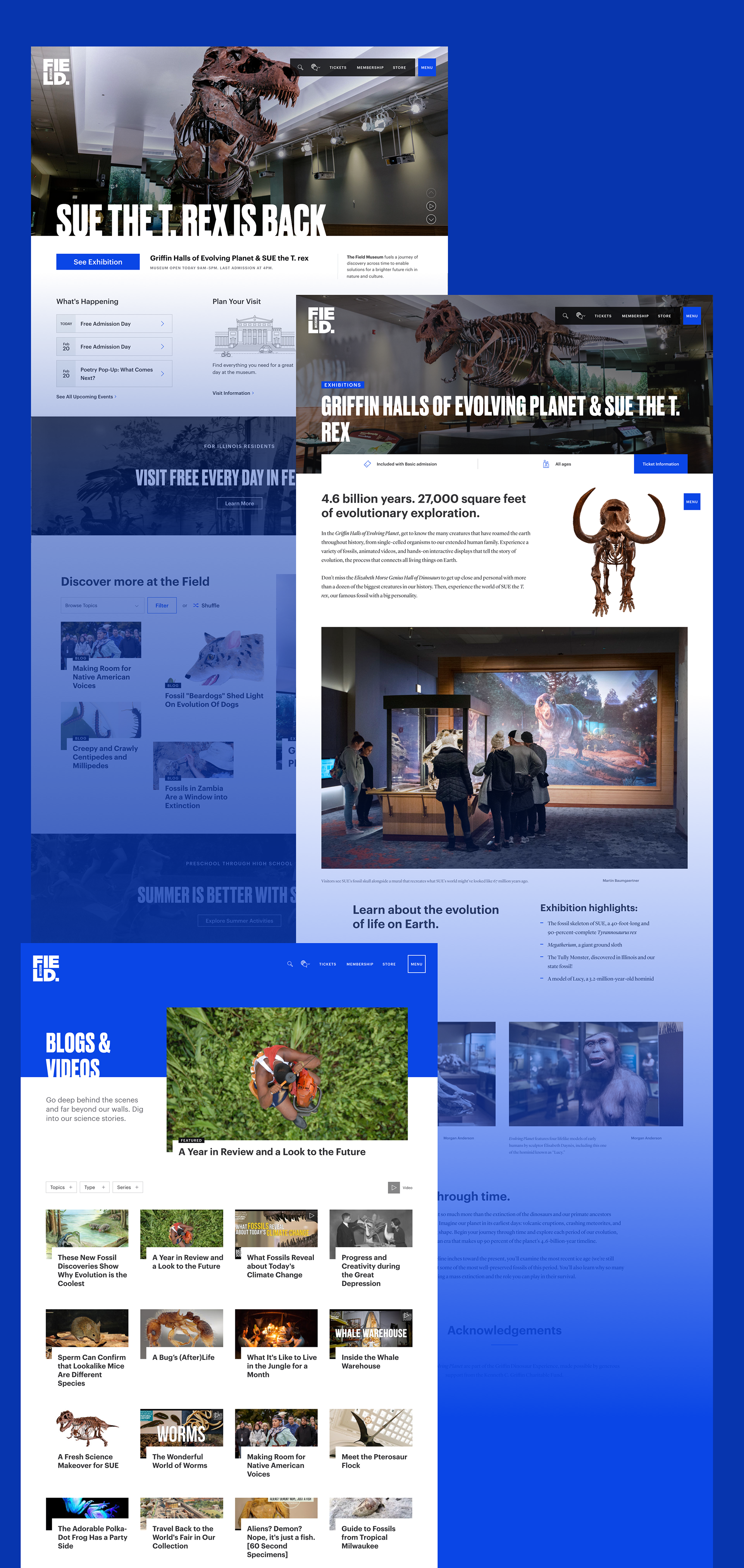 After over a year of hard work, The Field Museum website launched in May of 2018. Comparing pre-launch in April 2018, to post-launch in June of 2018, we observed the following:
​​​​​​​
87% increase in clicks out ticketing platform from Visit-related pages on desktop
360% increase in clicks out to ticketing platform from Visit-related pages on mobile
47% decreased reliance on search to navigate from the homepage on desktop
153% increase in average time on page
I'm proud of my team and of the individual work I was able to accomplish on this project. Our relationship with the Field Museum has as a client has been truly rewarding, and we've been excited to continue helping them innovate with new features, like a chatbot that will launch in 2019.